HOW TO BECOME A MEMBER | All estate residents (and non-resident leaseholders) 16 and over can become a member of the TMO. It's free to join and means you can vote on issues and, if you want, stand for election to the Board at the annual general meeting each September.
As a member you may vote at all General Meetings and stand for election to the Management Board . Members influence what happens on the Estate and what our priorities should be for the future. The more residents who are members, the more representative the TMO is of our community. If you would like to join then please contact the Estate Office.
---
HOW TO GET INVOLVED | You can also take part in all sorts of community activities: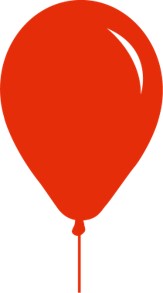 join in our events and trips
help organise these activities
come to meetings
join the board
deliver the estate newsletter or write an article for it – or add to this website
create posters for activities and meetings
take part in the regular estate walkabouts with the Housing Officer, to spot problems
get involved with the Secret Garden.
---
MEETINGS | Our board meetings are held on the second Monday of every month, 7pm-9pm, in the TMO office (Good Neighbours House, 38 Mary Datchelor Close SE5 7AX). Everyone is welcome, although sometimes the board needs to discuss confidential items in private. We also have three general meetings over the year (when members can vote on key issues). All our meeting minutes are published on this website – scroll right to the bottom to see the categories.
---
HOW TO BECOME A BOARD MEMBER | Any TMO member can join the Board. It's a great way to get experience of running an organisation and to develop new skills. As a group, we do lots of training and we are learning all the time. At the moment, we have a full Board of 15 people but we hold elections every year at our annual general meeting in September.If you are interested in getting involved in any way, please contact us.
Please contact us to let us know how we can help you to take part in TMO activities. For example, if you look after someone in the evenings we can pay for a carer so that you can attend meetings.
---
EQUAL OPPORTUNITY | D'Eynsford TMO wholeheartedly supports the principle of equal opportunities in all  aspects of its operation, service delivery and employment, and opposes all forms of unlawful or unfair discrimination on the grounds of colour, race, nationality, ethnic or national origin, religious belief, age, gender, sexual orientation, marital status or disability.  The TMO believes that it is in the best interests of the organisation that all individuals are treated fairly and equally and that no individual, be they employees, potential employees, members or residents, suffers direct or indirect discrimination.