Yoga is an ancient form of exercise that focuses on strength, flexibility, balance, breathing and mindfulness to boost physical and mental wellbeing. Classes involve doing a series of postures and movements, often coordinated with the breath, with the attention focussed on developing sensitivity to your body. Yoga can help people with high blood pressure, heart disease, aches and pains (including lower back pain), depression and stress. You don't at all need to be fit or flexible to do yoga, these come with practice.
Mark has been teaching yoga for 8 years in London and abroad and lives in Camberwell.
To reserve your booking – please contact the TMO office and speak to Chay Pulger on 020 7525 0633 or email deynsford@gmail.com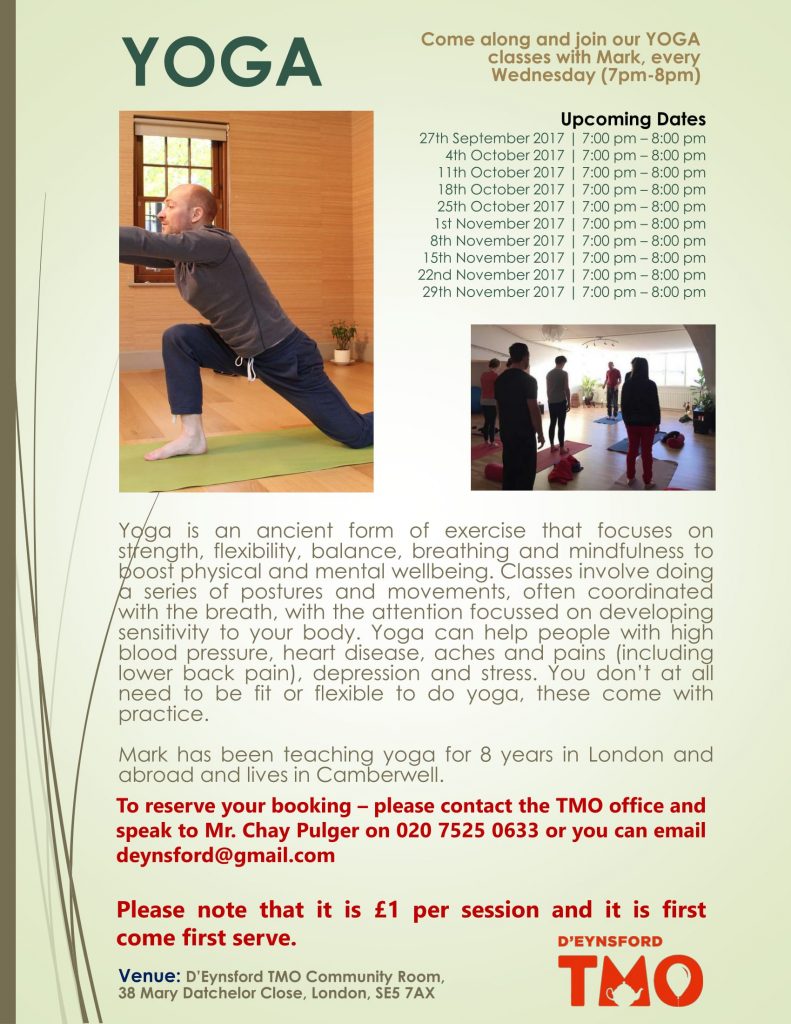 Please note that it is £1 per session and it is first come first serve.